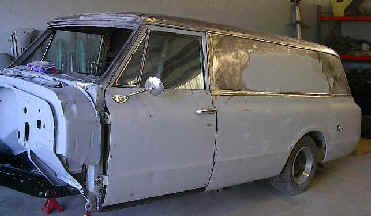 While searching for a good 71-72 tie rod (not reproduced) to use on our project, we are moving forward with other work that needs to be done on the Panel. We are stripping the paint down to the bare metal to get rid of the old paint and primer. This is always a good idea, because you just do not know what has been done to any project before you got it. That is unless it has the original paint and was purchased from the original owner.
We are going to be doing this a section at a time for a couple of reasons. #1 The time of year, (Fall) lots of moisture in the air to cause rust on untreated surfaces. (Our shop is unheated for now.) #2 is time. We just do not have the time to work on this project full time.
You can see the brown color on the side of the Panel. This is not primer, it is surface rust. The bad news is of coarse that it is there, however the good news is that it isn't worse than it is. We believe this problem occurred when the previous owners stripped it to metal, and didn't get it painted with a good primer in time. So it looks like they attempted to treat the rust with some sort of inhibiter, then shoot primer right over it. This will also happen when you leave a project in primer too long before painting it. Primer is very porous and even though they are better at rust protection today, they will still let the sub surface rust if left out in the open too long.
We will have to sand down to get the bulk of the rust cleaned off, then treat it with "Rust Mort" to stop it from ever going any further. We can then do the body work that needs to be done, and apply a good epoxy primer over the top of it.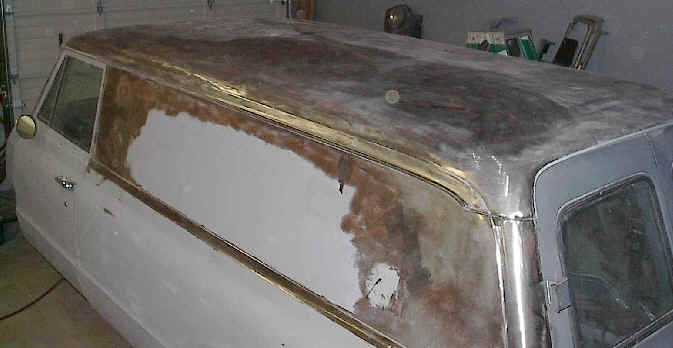 The next pictures show other problems that we have found with this Panel. On the right is a large section of filler that was applied. Filler is alright when used sparingly, however if it is used too heavily will eventually crack, and shrink causing other problems that you can see in the picture to the right.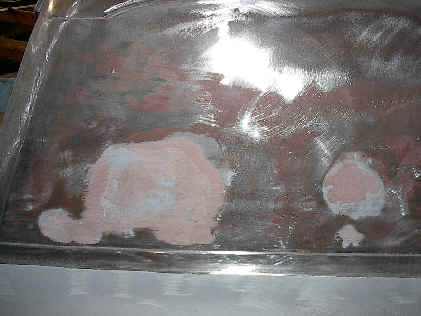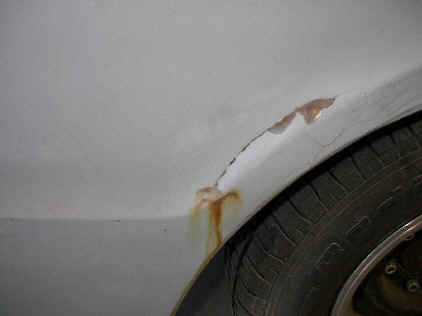 We are also taking extreme care to make sure that we get out all of the old seam sealer, and drip rail putty. It is a good idea to do this, because even though the old may still look like it is in tact, once painted the solvents in today's paints can cause it to crack and curl. That will allow water to get under it and cause a severe rust problem in the future.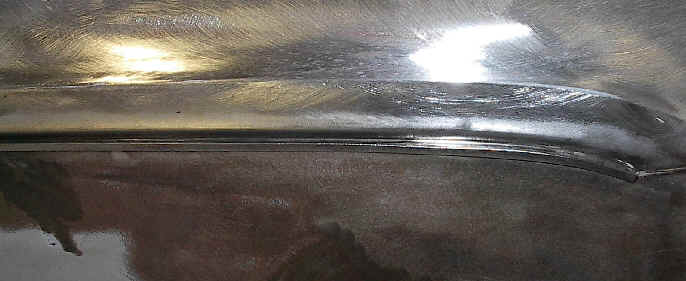 POSTED BY: Wes">Wes
April 13, 2020
related posts