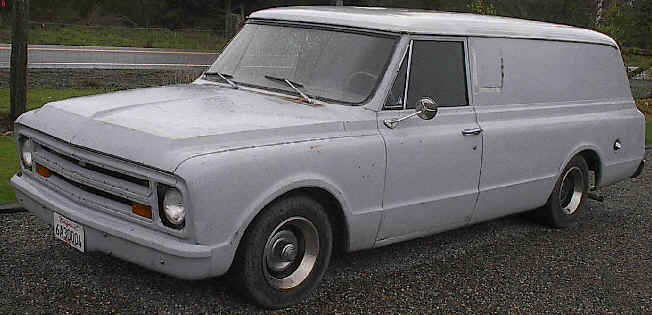 This section is dedicated to the "Rodstoration" of our 67 C/10 Panel Truck. We hope to document the highlights and lowlights of this project as they happen to us. The idea is to give you an idea of what all is involved with restoring one of these trucks. We will be doing some mild customizations to update it, and of coarse make it more powerful.
Here is our 67 C/10 Panel as it was the day that I drove it home from Hollister, Ca. This Panel has a 250ci. inline 6 and three speed on the tree transmission.
This truck was not without it's problems. Even though it spent all of it's life in central California, it is not a rust free truck. It is in better condition than most of the trucks that we looked at up here in Washington state. Below is a couple of pictures of the rust that we found inside the truck above the windshield, and in the left windshield pillar.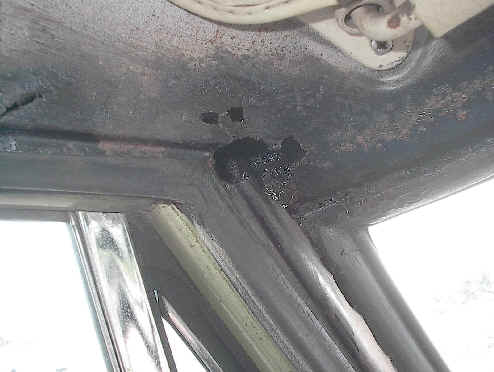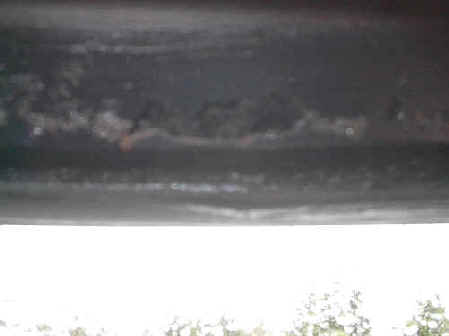 This repair wasn't an easy fix. It involved replacing the entire inner roof panel (separating it from the windshield frame), and removing half the windshield pillar. This involved using donor parts from a 67 Suburban, because these parts are not being reproduced. We do, however, have the inner roof panels new for the pickups. Sorry, we did not get any pictures of that process, but this is the end result. As you can see the results are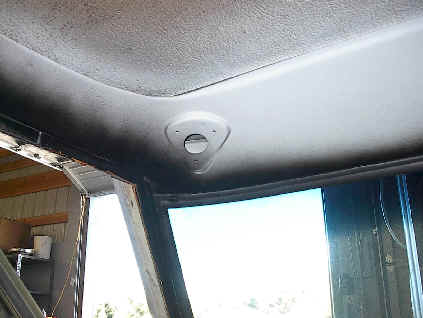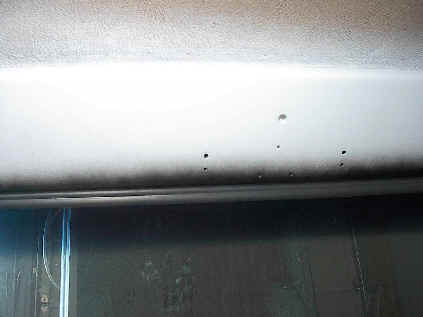 POSTED BY: Wes">Wes
April 10, 2020
related posts