We've been thinking small motor home or camper and this popped up on Craigslist yesterday.
It's an early 70's Chinook and is pretty clean inside but needs some work as all old ones do.
It handled better on the way home than any camper I've hauled.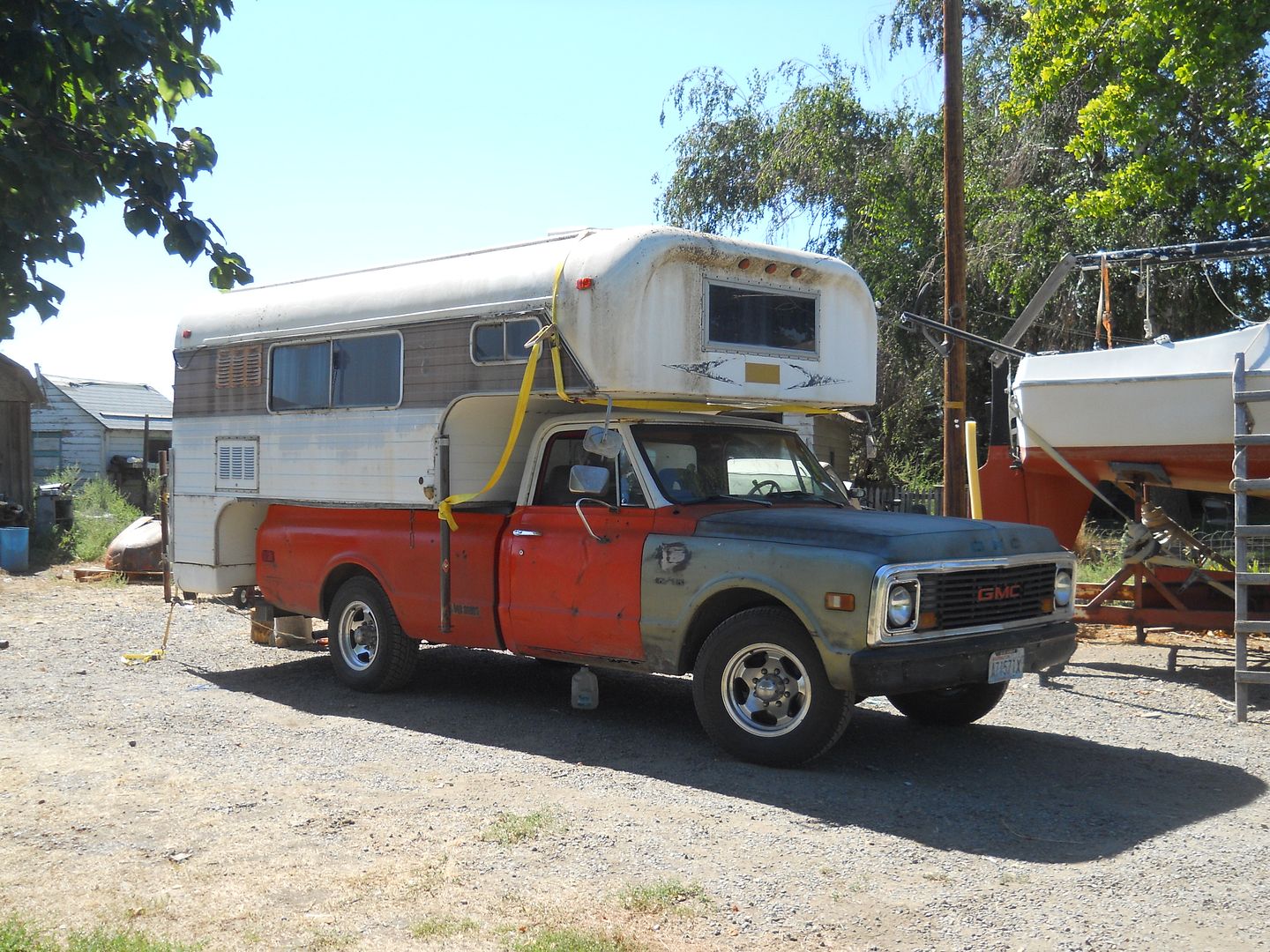 Cleaned up and fixed up it should match the truck pretty well.
Now I really do need to move the gas tank under the bed though so I can get the camper 8 inches further forward where it should be.